R&D in RF Energy Harvesting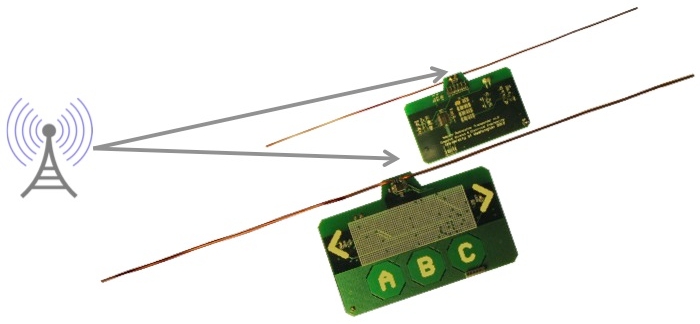 Researchers at the University of Washington's Networks and Wireless Lab have taken a novel approach to self powered device communications, using ambient RF energy to both power a device and provide a communication channel – up to 1kb/s.  Ambient sources can be almost anything – TV, Wifi, cellular.  Though early days, this sounds very promising.
Certainly, there have been attempt to utilize RF fields for self-powered communications (I remember a shelf edge label from one of the retail automation players, about 10 years ago, and the patents linger on – though that was not ambient), but this looks like taking it to the next level.
UW's technology page: http://abc.cs.washington.edu/
Article in "Product Design & Development": http://www.pddnet.com